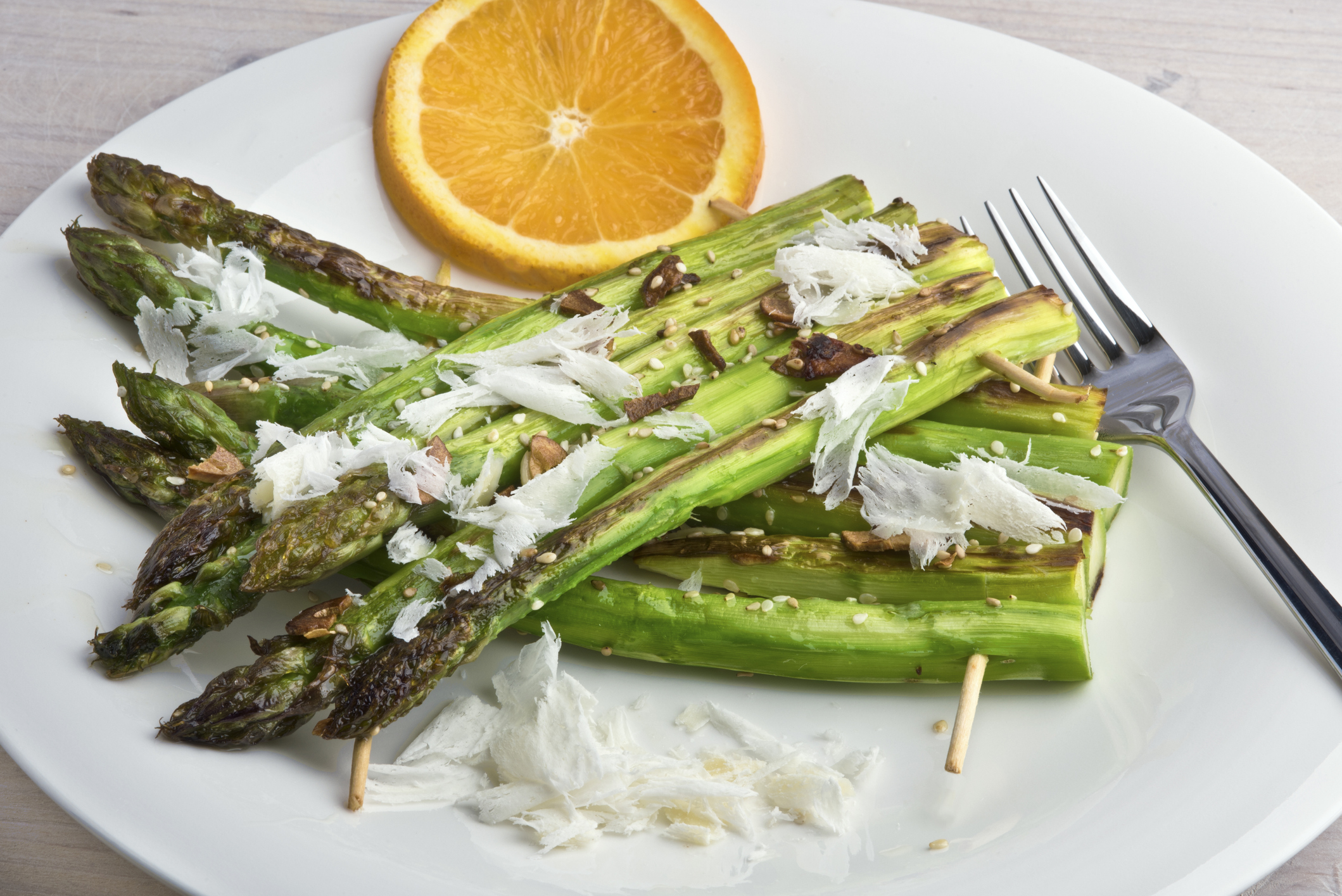 Ingredients:
20ml Honeybush syrup [ see below ]
450g asparagus, ends trimmed
20ml olive oil
1 large orange, segmented
30g toasted pine nuts
20g shaved parmesan cheese to decorate.
Torn basil leaves to decorate.
Honeybush Syrup :
4 Honeybush tea bags

50ml Water

20g honey

200g light brown sugar

small piece of cinnamon bark

2 slices of fresh Ginger Root.             
Combine all the ingredients in a heavy-based saucepan and bring to the boil,  remove from heat and allow to cool then remove the teabags. Bring back to a rolling boil and continue to reduce until a syrup consistency is achieved. Be careful not to burn or become too thick. Keep in an air-tight jar at room temperature, can be used drizzled over vanilla ice cream, pancakes,  Cheese and nut stack or over chicken pieces before roasting.
Method:

Whisk the olive oil and Honeybush syrup in a jug. Toss the asparagus in prepared dressing and briefly pan fry until slightly taking on colour. Lay the asparagus onto your platter and decorate with the orange segments,  pine nuts and torn basil leaves. Scatter with shaved parmesan.
ENJOY!