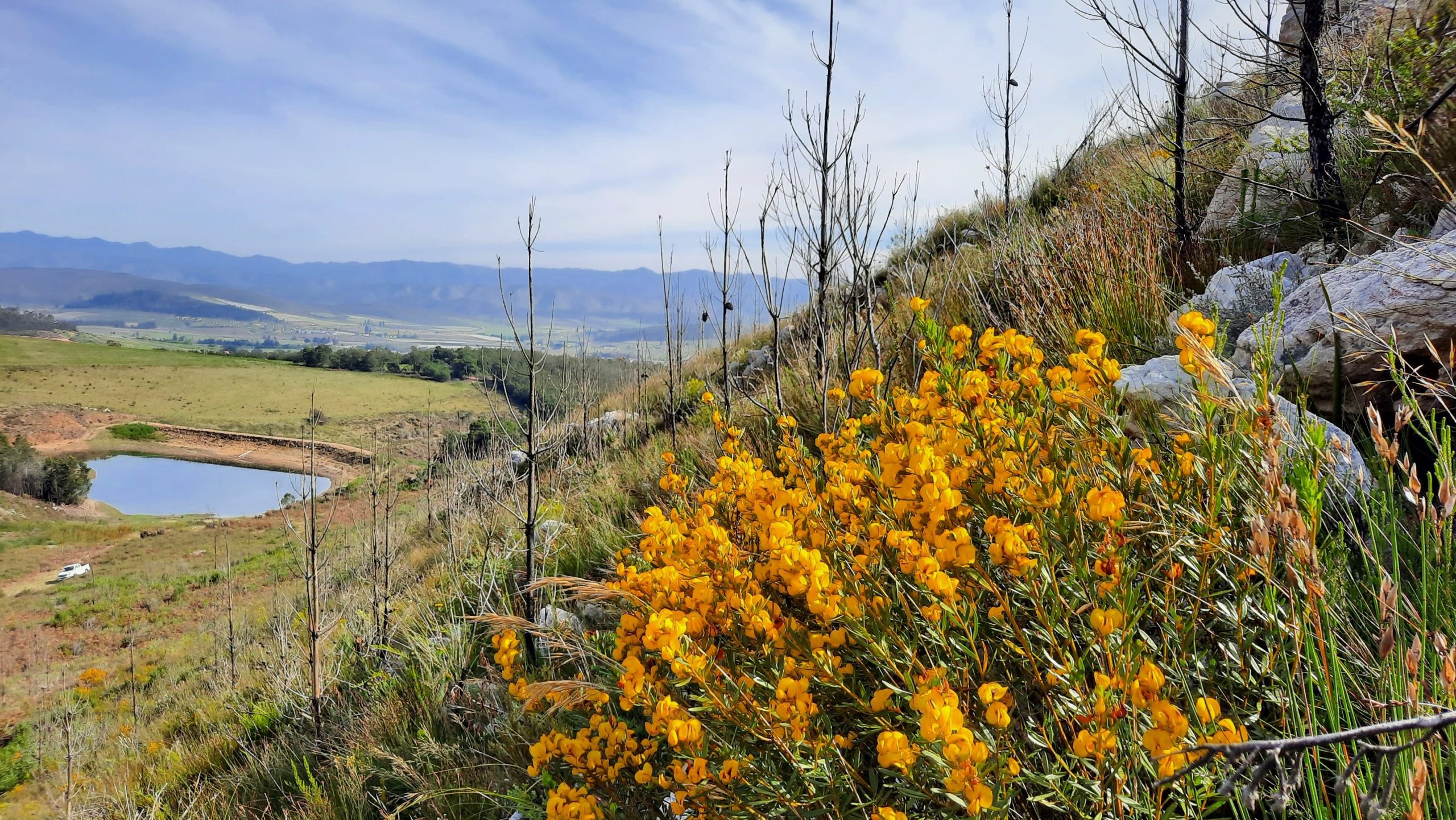 Honeybush tea, a unique and flavourful brew, is sourced from the leaves of the honeybush plant. While this tea shares some similarities with its more famous cousin, rooibos, it has its own distinct qualities. One of the significant distinctions in the world of honeybush lies in whether it's wild or cultivated. Let's delve into the key differences between these two varieties.
Habitat and Growth Environment

Wild Honeybush
As the name suggests, wild honeybush thrives in its natural habitat, particularly in the Western Cape and Eastern Cape provinces of South Africa. It grows in shrubland vegetation and is well adapted to the unique conditions of these regions. Wild honeybush benefits from the diverse ecosystem and various soil types found in its native habitat.
Cultivated Honeybush
Cultivated honeybush, on the other hand, is intentionally grown in managed plantations. These plantations can mimic the plant's natural habitat, but they are subject to controlled conditions, including irrigation, organic fertilisation and pest management. The goal is to optimise growth and yield while maintaining tea quality.
Sustainability

Wild Honeybush
Harvesting wild honeybush can be ecologically challenging. The increasing demand for honeybush tea has put pressure on the wild populations, particularly the slow-growing varieties. This has raised concerns about sustainability and conservation, as all commercially produced honeybush species are currently listed on the International Union for Conservation of Nature's Red List of Threatened Species.
Cultivated Honeybush
Cultivation offers a more sustainable approach. It reduces the strain on wild populations and allows for the careful management of honeybush plants. This approach helps protect the fragile balance of ecosystems while meeting the demand for honeybush tea.
Yield vs. Quality
Wild Honeybush
Wild harvesting often results in smaller yields due to the challenges of collecting tea from its natural environment. However, wild honeybush is celebrated for its unique and complex flavours, which are influenced by factors like soil type, climate, and surrounding vegetation. These variations can make wild honeybush highly sought after by tea connoisseurs.
Cultivated Honeybush
Cultivated honeybush aims to achieve higher yields to meet market demand. While this can be advantageous for the industry, it may come at the cost of flavour complexity. Increased yields can dilute some of the distinctive taste characteristics found in wild honeybush. However, careful cultivation practices and genetic selection can help strike a balance between yield and quality.
Consistency
Wild Honeybush
The flavour and aroma of wild honeybush can vary from one harvest to another and from one region to another. This variability adds an element of unpredictability, making each batch of wild honeybush a unique experience.
Cultivated Honeybush
Cultivated honeybush aims for consistency. By controlling growing conditions and using specific cultivars, producers can create a more uniform product with predictable flavour profiles. This consistency is essential for commercial purposes and satisfying consumer expectations.
In summary, the choice between wild and cultivated honeybush comes down to a balance between sustainability, flavour complexity, and consistency. While wild honeybush offers a unique and ecologically diverse experience, cultivated honeybush ensures a more reliable and sustainable supply. Both have their merits, and the choice ultimately depends on individual preferences and priorities. Whether wild or cultivated, honeybush continues to captivate tea enthusiasts worldwide with its distinctive flavour and potential health benefits.